Jan 28, 2015
---
Expanding Global Engagement is one of the CAED's four strategic themes. One example of how this is occurring is a three-country study of sustainable urban management practices. Projects in San Francisco, USA; Montreal, Canada; and Puebla, Mexico form the basis of this work that looks at how the city governments are nurturing and expanding sustainability of the built environment in their cities. The work is being undertaken by William Siembieda from the CAED's City and Regional Planning Department, Marie Lasserve from the College of Urban Design at the University of Montreal and Blanca Rose Tellez from the College of Architecture, Benemertia Autonomous University of Puebla. These efforts are support by the a grant from the Colegio de Mexico under its North American Studies (NAFTA) program. Students from each university participate in the project as part of they studies; thus forming a new generation of professionals with an expanded global outlook.
In Montreal projects in this effort include the restoration of Mont Royal,a limestone quarry that had become a regional garbage dump; but is now home to the Cirque de Soleil Worldwide Training Center, a electric generating plan powered by dump's methane gas and a will have a new regional park when completed. In San Francisco projects include the Presidio an unique attempt as sustainable historic preservation and habitat restoration under a regime of economic sustainability. In Puebla projects of new sustainable peripheral development are being examined.
An analysis of the different general plans and the sustainability plans of each city form the basis for understanding the local government framework for sustainability, and how each city is trying to expand the collective consciousness of its citizens. The project team is using different protocals to understand how to assess and evaluate sustainable projects in the built environment including protocals from Europe as well as the US.
The CAED and the Benemertia Autonomous University of Puebla have signed an exchange agreement to engage in student exchange and faculty projects. This project is one way of making the agreement real and opening up global opportunities for students.
Aug 14, 2013
---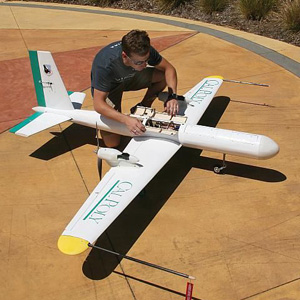 The title of this news item will appear on the Recent News widget.  As well, the title and teaser content appears on the More news page which aggregates all News content types. 
The job readiness of Cal Poly graduates has landed the school atop the rankings in Aviation Week's Workforce Study of "go-to" universities. Aviation Week and Space Technology's annual study has been a mainstay for aerospace and defense (A&D) industry recruitment, planning and trend analysis since 1997.
It is the second consecutive year that Cal Poly has been named No. 1. New for the 2012 study, Aviation Week used three lenses to examine the schools most likely to supply the science, technology, engineering and math talent needed for the future. Categories included: industry's preferred schools for recruiting; the universities that produced the greatest number of A&D job placements; and the schools that young professionals believe gave them an edge in being hired and promoted. In that order, the trio of schools at the top includes Cal Poly, Iowa State University and Georgia Institute of Technology.
More on the Aviation Week Ranking
Pages
Related Content